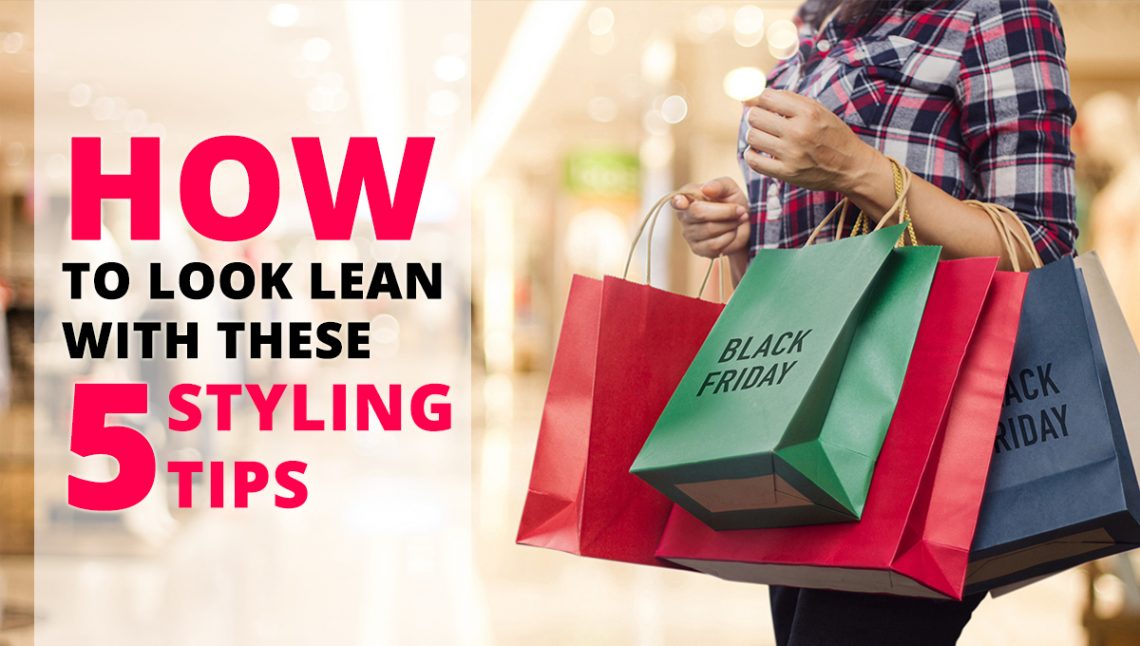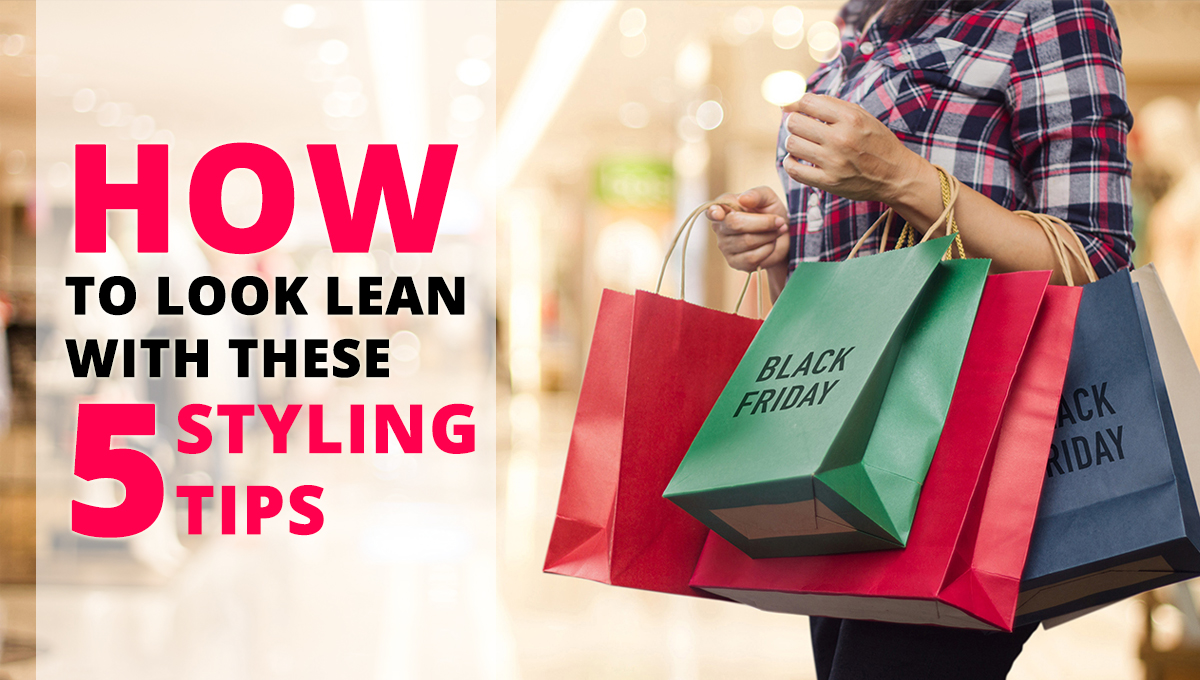 How To Look lean with These 5 Styling Tips
The right choice of clothes and accessories can make you lean and smarter. But the wrong selection of outfits can do the exact opposite.
Here are 5 styling tips that make you look exactly the way you desire for.
1. Create an illusion of vertical lines
Women dress with vertical lines is more in trend. It helps you to look longer and leaner whether you don't have a model type figure. Horizontal lines too can enhance your personality but vertical lines can do a better job.
Lines can divide areas into variables shapes and pattern. Vertical lines taking eyes upward and create an illusion of height. Lines can influence the shape of your body.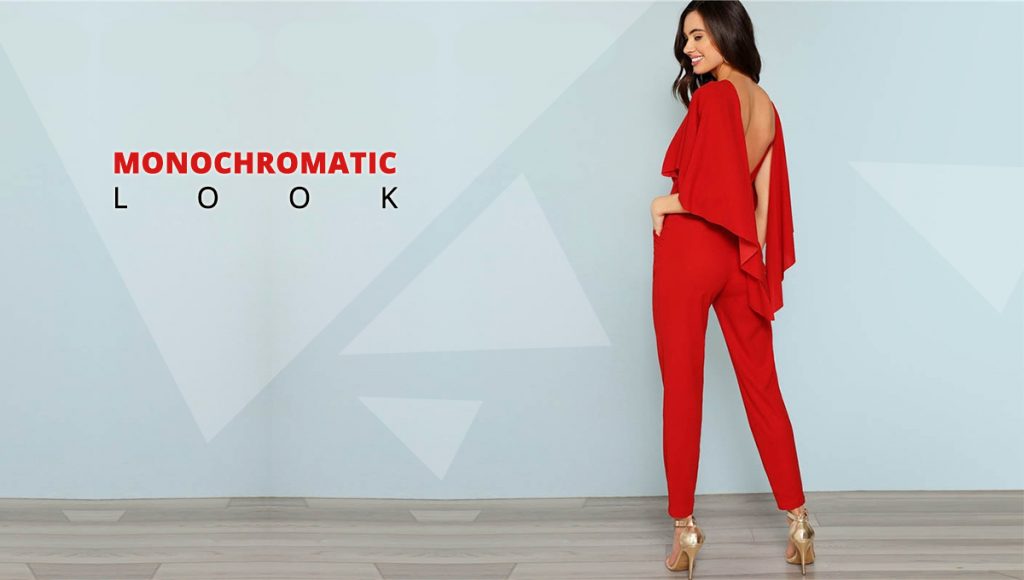 2. Monochromatic look
Days are gone when a single dress from top to bottom can carry for office wear only. Today a monochromatic look can be worn from a cocktail party to vacations. Every color can give you a pleasant style when wearing it in the right way. Instead of mismatched colors, follow the same shade from head to toe.
Even you can follow the list of different types of fashion styles to reflect your smartness. The solid color sheath dress that falls below your knees can emit the same effect. The shades like red, bottom green, white and a couple of others can give you proper monochromatic look.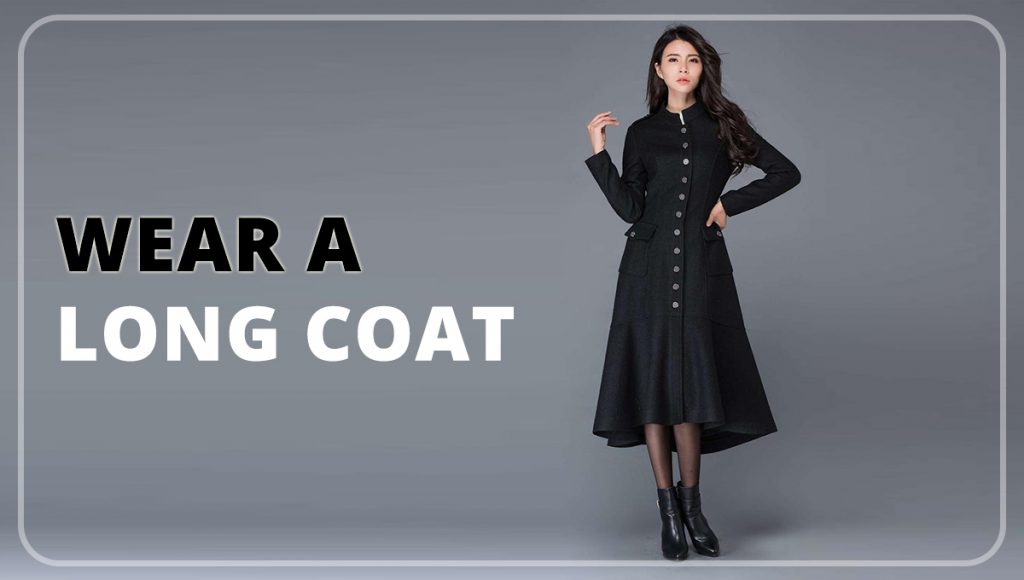 3. Wear a long coat
Long coats are the women's best outfit to add some creative style in their outer look. There are several ideas to style long coat on your body.
a. High neck dress with a long coat
An amazing outfit to look classy and taller at the same time. Wear a high neck dress with a long coat. Your dressing style can be recreated as a blue dress that falls below knees and over that wear a white or decent color coat. Wear white sneakers with this attire, it sets the stage on fire. Lovely dressing sense!!
b. Blue denim with a black t-shirt and long coat
Blue denim is a perfect piece of the jean to pair up with any t-shirt. But here we can match blue denim with a black t-shirt and over that a grey or lighter shade long coat. Pair this outfit with leather shoes.
A sling bag is in great trend and women love to carry it all over and this time carry black sling bag to renovate your look.
c. Pair up Ripped jean with a long coat
Little ripped jean can be paired up with a long coat. Get this look with high heel and longer top under the coat. The best part to have this look, carry coat over your shoulders instead of wearing it properly. This style is inspired by famous celebrities.
d. Long coat with a striped top
Match striped top with denim and of course get a long coat to develop the real beauty. Loose and long coat with quarter sleeves is just WOW. Go with casual shoe and elegant handbag this time.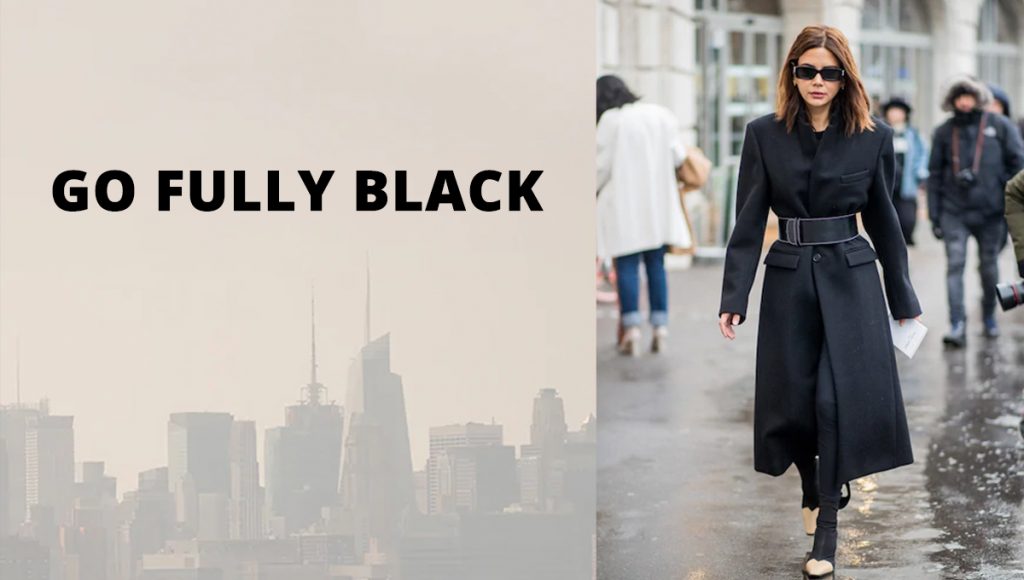 4. Go fully black
Black is a beautiful color to wear indoor and outdoor celebrations. When in doubt, what you should wear and buy for next ceremony, go with black. It is an easy and effective solution of all the confusion while dressing for any party.
Additionally, black is the sexiest color for night parties. It brings you in limelight without putting much effort on your look. A black jumpsuit makes you look slim and taller. With a black dress, you can wear a black blazer also. The sexy and casual look is easy to get with a perfect combination of black pant and t-shirt with a high heel.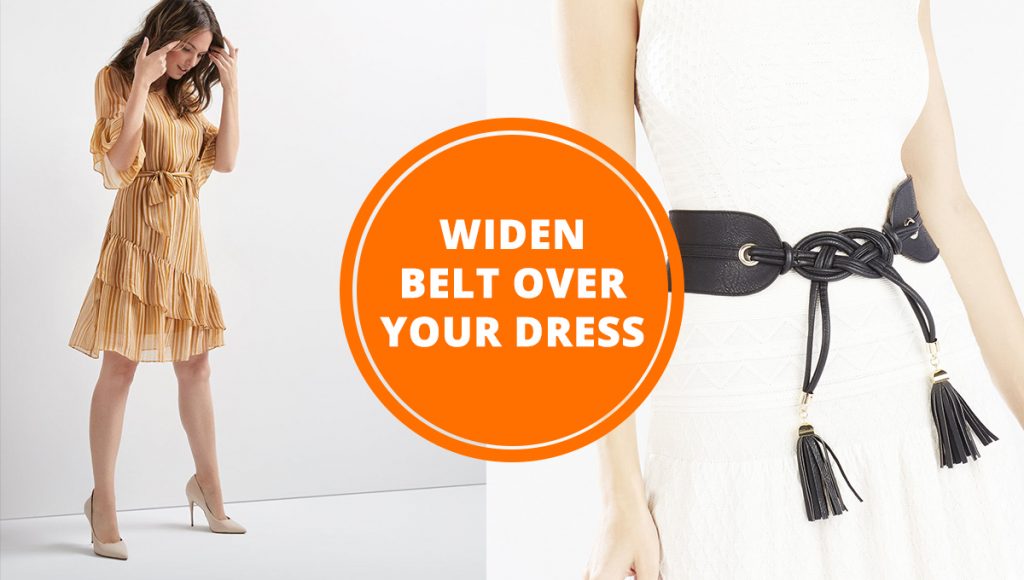 5. Widen belt over your dress
Do something different!! Instead of a small belt, choose a wider belt to tie up over your dresses. It is a little more stretchable and makes the waist little thinner. Wider belt can be worn over short and long dresses and moreover, it