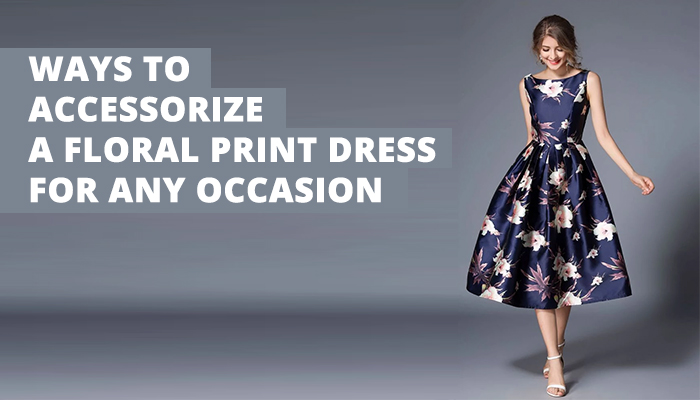 Ways to accessorize a floral print dress for any occasion
Weather changes, winter to summer and we enjoy exposing more skin with vibrant lipsticks that bring out our glowing skin. The floral pattern is often the choice of women in the spring and summer seasons.
Do you want to wear floral patterns and sexy bodycon dress? Are you in the mood to pull off the shoulder for the chic flare?
Wearing a floral dress is a great challenge when you have to pick up the right footwear, handbags, and ornaments with it. Flower patterns are full of colors so how to pull out the best color and which hairstyle will suit with outfit make us think deeply. Give a look to women clothing online store to choose the floral dresses for any occasion whether its outdoor function or in-house party. Apart from this, don't forget to wear amazing accessories to shine like a star.
In this article, we cover different style of floral dresses and how to pair them with new Fashion Accessories Stores for Women. Floral print dresses are teamed up well with the right accessory to accelerate the style.
Accessories compliment your outfit so choosing it with care is important for your look. Read below mention tips to bring your personality out on the floor.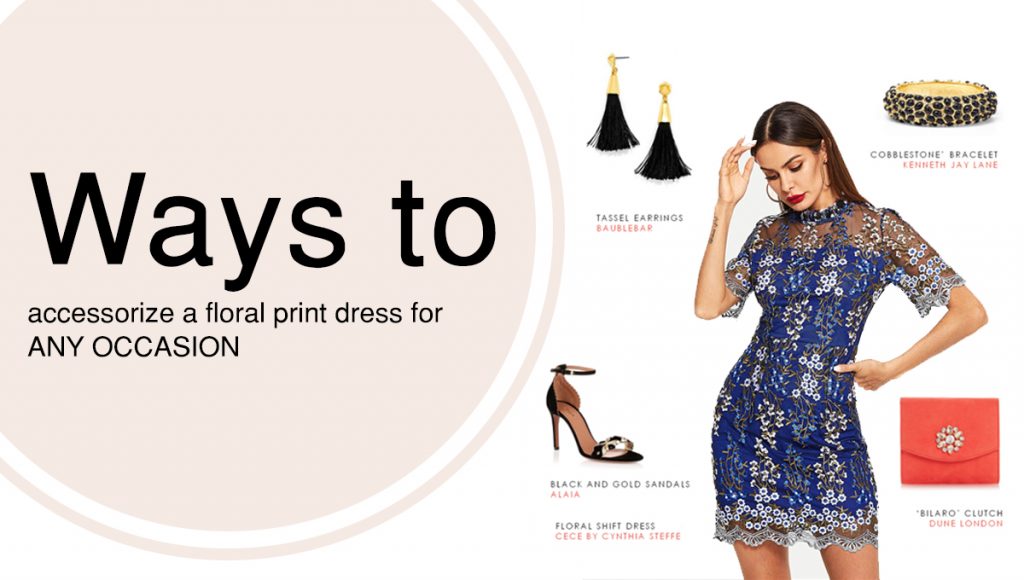 Floral dresses perfect with neutral colored accessories
Whether you choose small or large floral designs, combine it with neutral colors that actually emit originality. All over floral is go well with nude shades. Colors like black, white, beige and silver are more close to flowery patterns. From shoes to jewellery to bag you carry, add bonus points to balance the style you want to wear.
Don't try to spoil your look with glitter tones. It will ruin your whole fashion sense and eventually, criticism comes to your account. Simplicity is the best to wear with the addition of nude colors.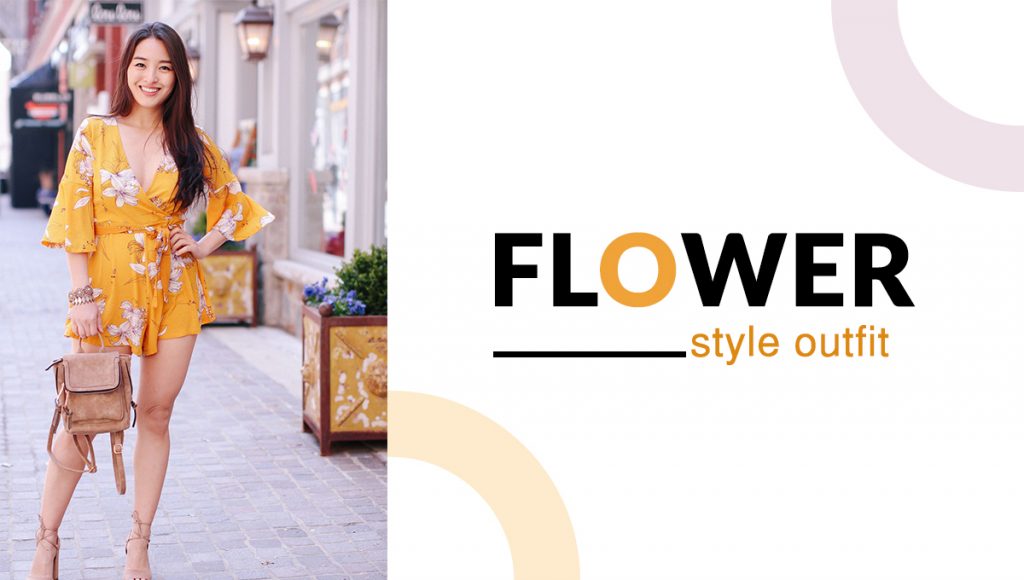 Which jewellery goes best with flower style outfit?
As you know flower-covered dresses tend to have bold, bright and recognizable colors. So pair your outfit with heavy necklaces, earrings and bracelet is a false fashion statement. Integrate simple and light earrings with your long and short dresses. This style will distract a visitor's attention from the dress to your simplicity and delicate ornaments. Go with studs or drop earrings, wear a thin small chain or pendant with a light bracelet. Always try to mix your traditional style with a little modern touch.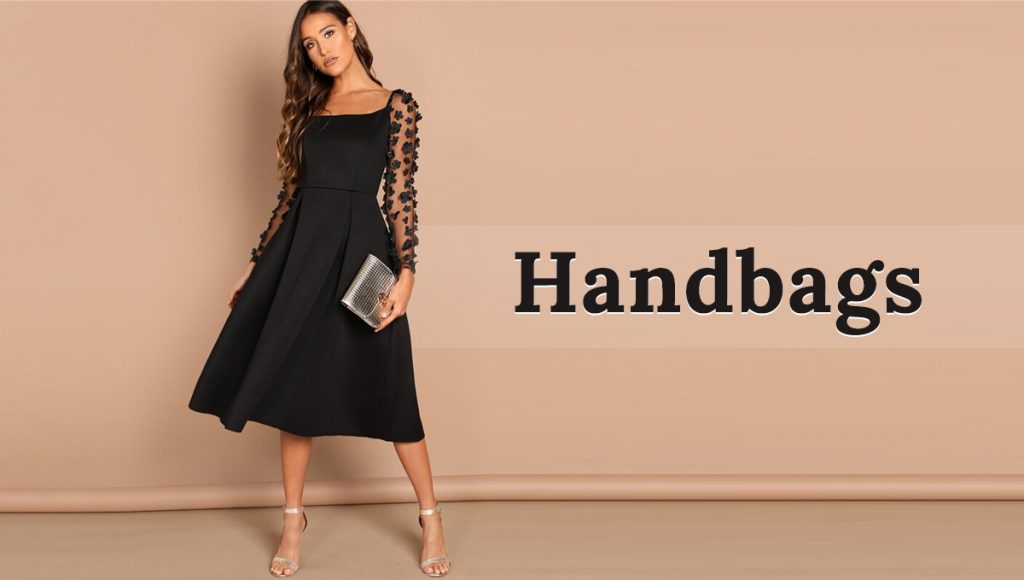 Handbags
Selection of handbags is little tricky especially when your attire is filled with different colored flowers. Unite neutral color bag with your dress. Suppose a dress you have worn only depicts two main colors, its best to beat others by carrying a contrasting color handbag.
Is it sound interesting? Just think before wear and imagine the overall outfit in your mind.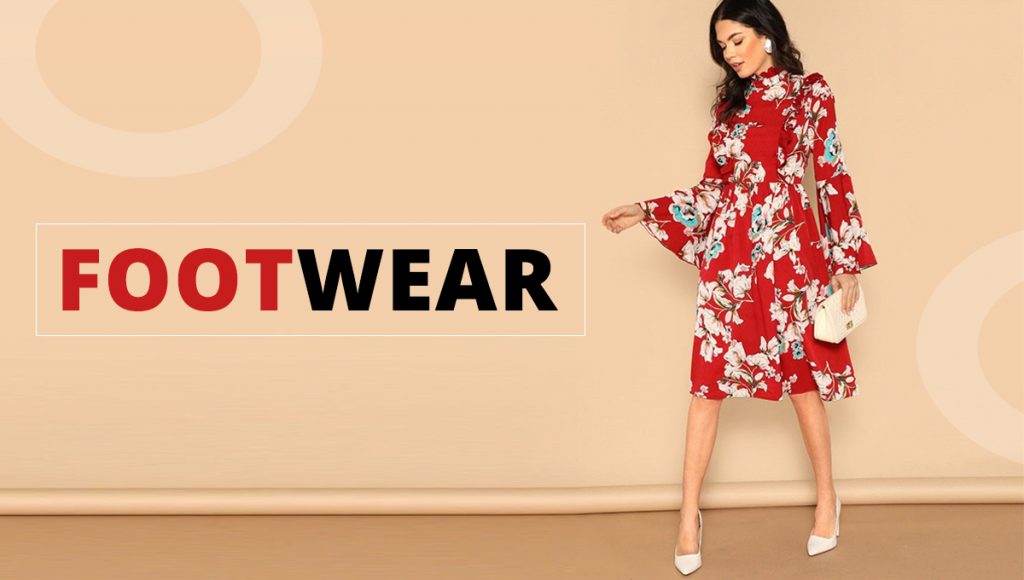 Next, come footwear
Last but not least, footwear can make or break your personality. Yes, it is true; slipper, heels, and shoes can influence your external beauty. Same as above, neutral color sandals, wedges, and stilettos can bring you in limelight. Simple and sober shades of the dress match with the beautiful color of your shoes.
Sometimes, black color is the best idea to wear with designer dresses. The elegant look you can wear with black shade. It is the only color which acceptable by all dresses.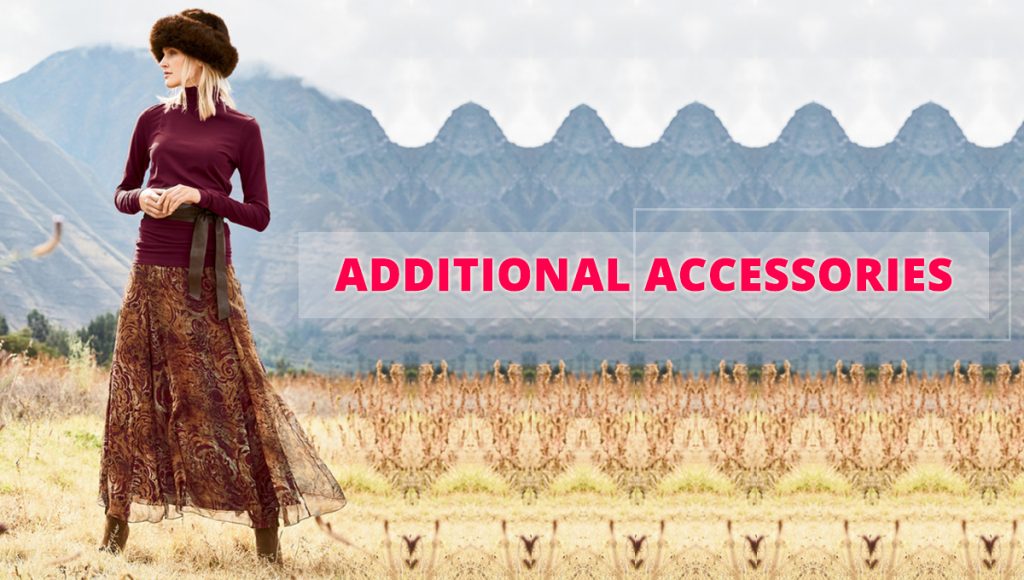 Additional accessories
A hat is an additional accessory you can wear to surpass your look. A light-colored hat looks phenomenal over floral printed dresses. Moreover, it protects your skin from harsh sun rays.
How can we forget to wear a belt with some of our dresses? With a multi-color dress, better to tie a single color belt.
A scarf is another additional accessory you can wear. When you have a mood to style yourself with a multicolored dress, get a winter or summer scarf around your neck. Choose it with care because it won't be too big based on dress. A big no to scarf with a large pattern or flower prints because it will not match with floral dresses at any cost. Opt plain and self-designed scarf. At the root of it, improve your floral fashion sense. Keep blowing your fragrance and shine in multi-colored dresses.