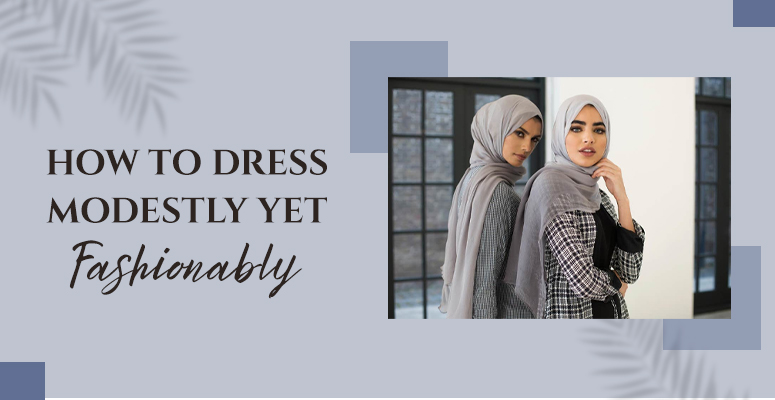 How to Dress Modestly Yet Fashionably
Holla!
Before giving away the rules for dressing modestly, there is a little activity we shall perform to get you all together!

Let's get started!
Imagine wearing a bold red lipstick along with a sexy dress, radiating you in the color red from head to toe. Now take a moment to go within and see how it feels? What emotions does it trigger within you?

Flip to another scenario where you wrap yourself in a loose-fitted white color dress. Pair it with a sophisticated pearl-string while adding a little dramatic touch of floral tiara over your head.

Now again give a brief pause to peep inside and see how this one felt?
Did you notice the difference!
The difference is all about the expression of style!

From Bold-SaucyRed to Celestial-ModestWhite, your preference of style took a full circle of 360 degrees stating a clear conclusion that a style is nothing but the preference of expression made through your choice of dressing!

Standing at the polarity of bold and provoking sense of clothing, the modest clothing is just about dropping a subtle hint of grace and decency.

So, if you are among those who belong to the second category and want to learn the fusion of Fashion with Sophistication then stick to this post to explore the rules for dressing modestly!

Here is the running list of dresses that you can opt for if you have an inclination towards the modest dresses while staying determined to keep up with the beat of fashion!
Maxi Dresses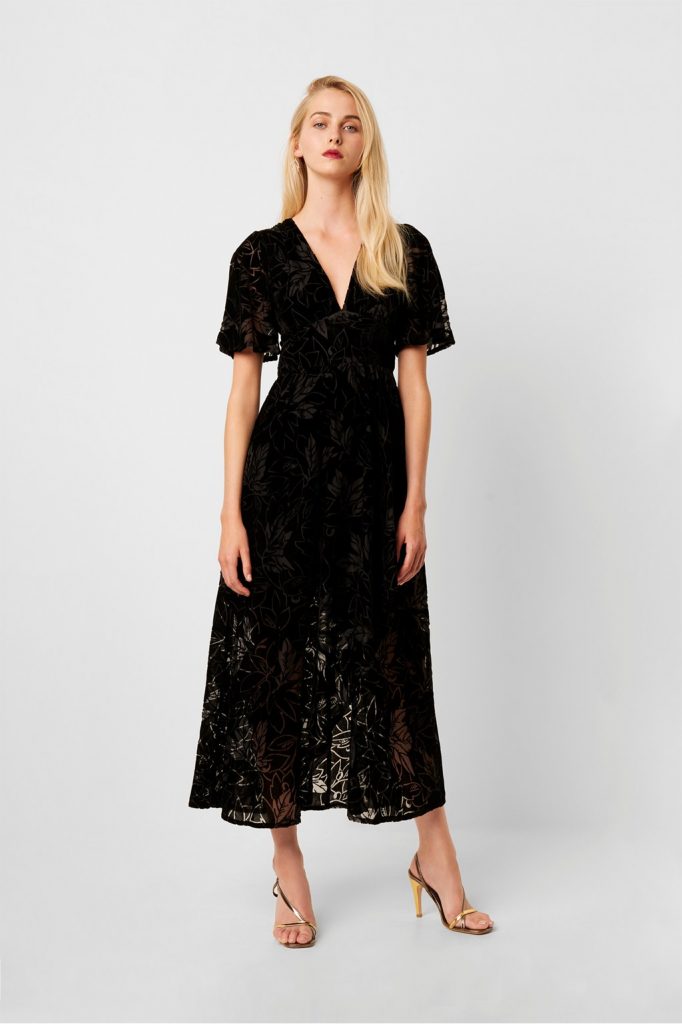 Far from the skin-hugging custom, you can opt for the long-stretched maxi dresses that not just promise the air of comfort but do really well in maintaining the modest code of dressing. This is why the fashion industry is rising on a daily basis especially in 2021. It doesn't matter how old you are, you will get a lot of variety in what you want to wear.

From vibrant floral prints to royal satin dresses running down the knees is one such closet-essential that you must give a try!
Mom Jeans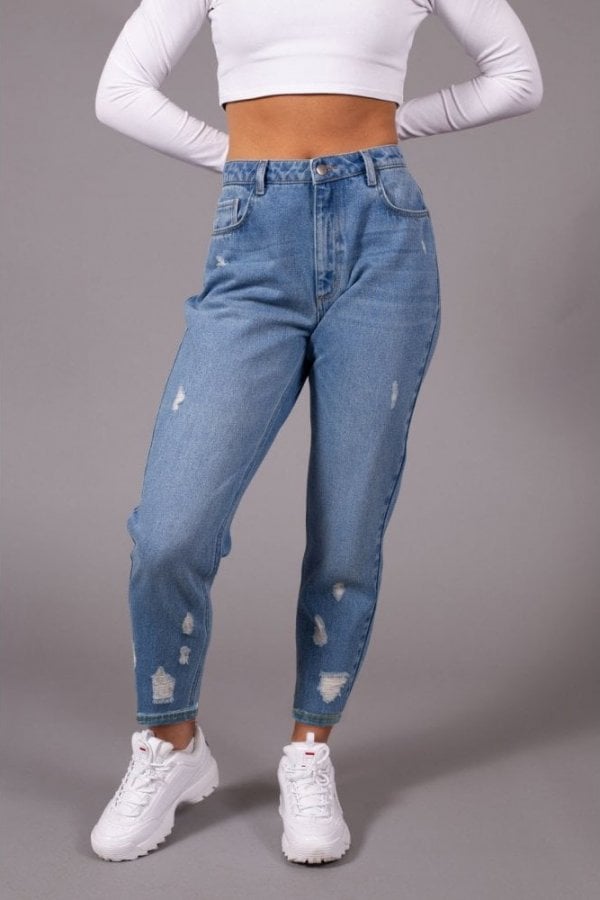 For all those who like to stay miles away from the Compact Jeans, here is a friendly version of it called Mom Jeans that you must put your hands on.

The denim is one universal dress code that has taken over the entire globe. And if you wonder that skinny denim is something that doesn't fill your cup of tea, then you once must try the relaxed jeans, that is sure to satiate your desire to look cool and fashionable at once without compromising on the part of your modest style of dressing.
Long White Shirt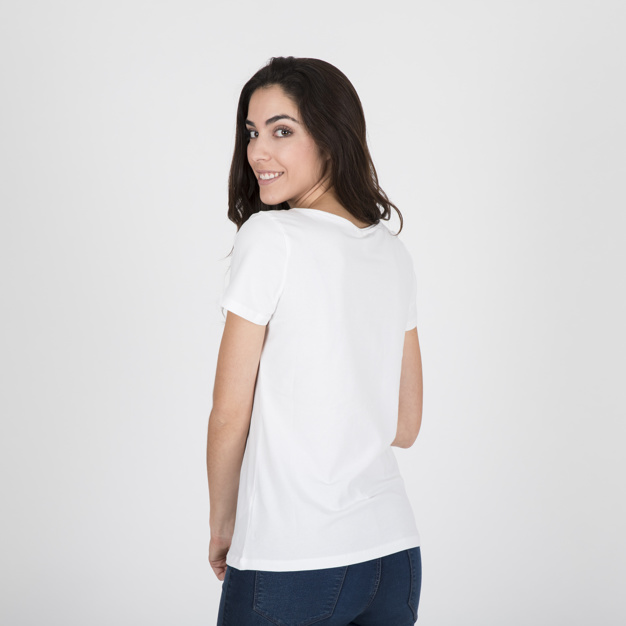 Coming to that dress item that you cannot afford to miss if you have decided to religiously follow the modest dressing is a 'Long White Shirt'.

You can pair your white shirt with almost any kind of bottom to hoist a flag of grace. From shady denim to elegant leggings, the white shirt is there to complement almost every given bottom in your closet.
Culottes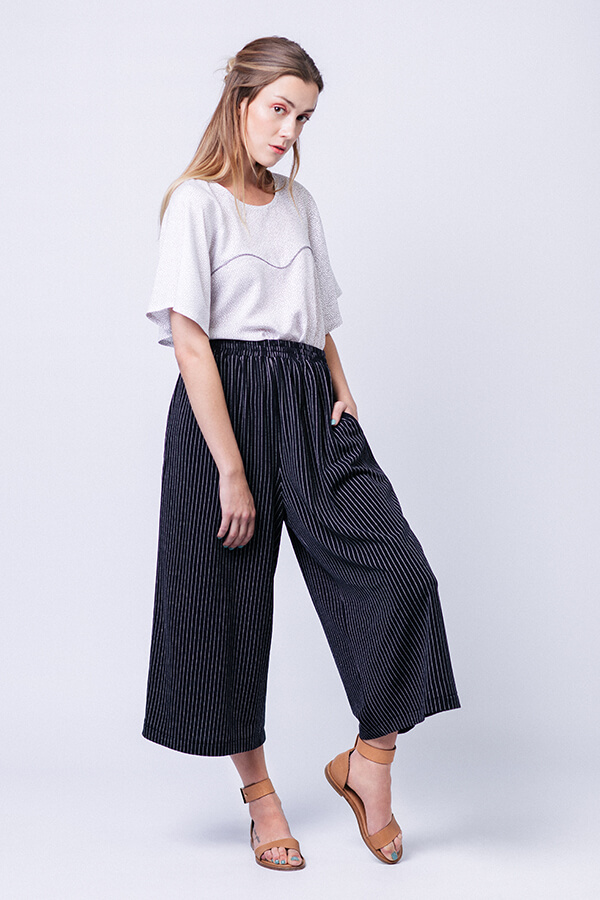 If wearing the wide pants brings you in the comfort zone, then going for monochrome culottes is worth the deal! The moment culottes have hit the market, it has completely turned the balancing-scale of fashion in the favour of modest clothing style.

Depending upon your choice of colors, you can mix-match the complementing shades of a top with the elegant culottes and sizzle the show! One thing is clear, Fashion means staying in line with the latest clothing-style, hair, and accessories which brings us back to various age-categories which clearly states it to be a matter far-off from the parameter called age! Even ladies who have crossed their fifties are looking for ways to celebrate their femininity with some elegant clothing and breathtaking styles!
Grid Kimono
Pairing the grid kimono with your dresses, denim, and trousers will land you straight to the island of style.

See it for yourself, how adding a layer of kimono can bring the world under your feet!

Due to its certain streak of pride and elegance whenever you merge it your choice of dress, it is bound to spill the charm of its flexible yet fashionable spirit.

From the casual coat-styled kimono to glamorous net fabric kimono, you have the luxury to cover your arms and shoulder area while you are getting ready to arrive in style!
Loose-Fitted Jumpsuits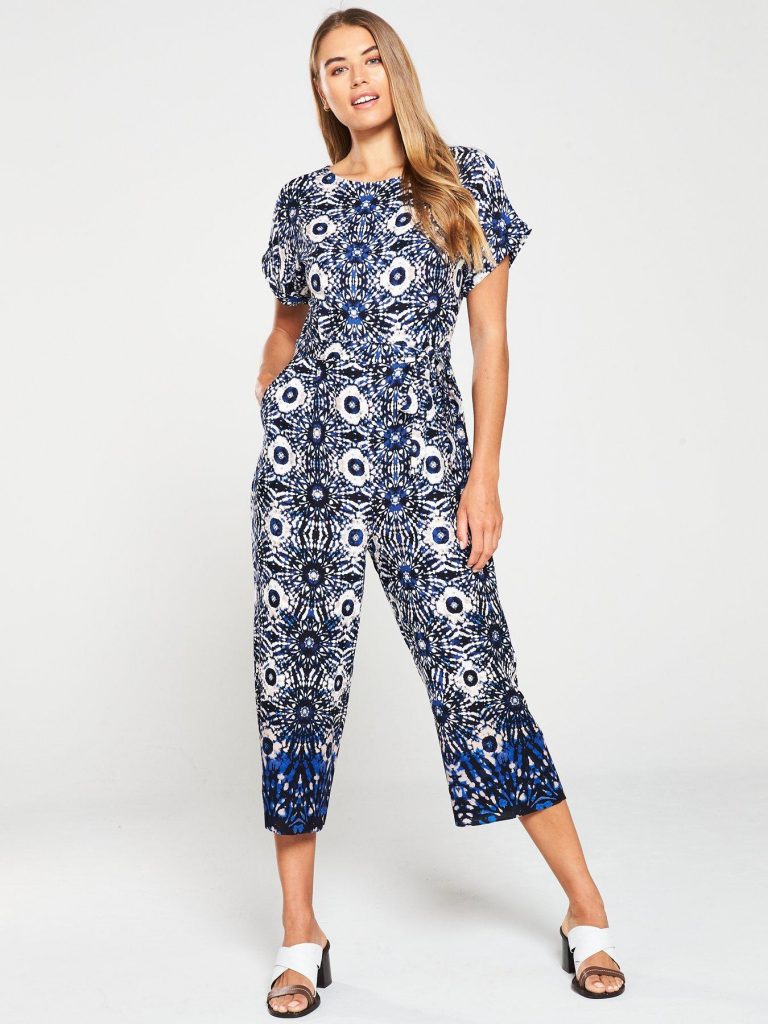 Jumpsuits are classic examples of modest clothing. Choosing from a great number of styles, you can work upon accessorizing your jumpsuit look with some extra accessories like a scarf, long string neck-pieces, or perhaps a hat to assign yourself a subtle yet glamorous look!
Final Words
The style comes from the joy of dressing! If you are practicing a loving attitude towards any given style that you follow, you are bound to shine with vivacity and warmth!
Will all those clothing suggestions, the one quote that would help you reinvent your Style Definition is that 'Elegance is not about being noticed, it's about being remembered'
Try these amazing ideas with a pinch of creativity to see them working wonders for you!

Tell us in the comment section below which one remained your personal favorite among these dressing ideas! Also add your personal suggestions to it, if you have any!