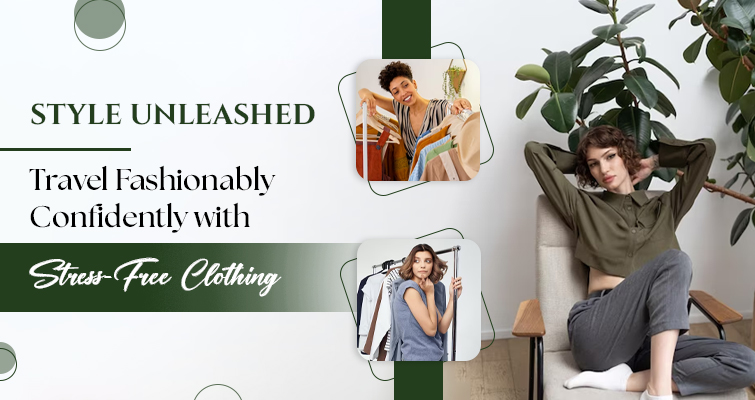 Style Unleashed – Travel Fashionably & Confidently with Stress-Free Clothing
Stress-free clothing is worth too much while traveling! So do you want to know why and what should be considered trendy travel outfits? If you need to, you must go through this blog!
Love traveling? Of course, everyone loves it, even though some feel it is very irritating to travel for a long time. Do you know why?
Well, there can be many reasons, but among them, we think clothing is the one reason. So here we are sharing some ideas that help you stay modest and fashionable with your dresses.
You can reduce some of the stress by dressing comfortably, whether in athleisure or office casual attire.

Therefore, pay attention to what you choose to pack with you for traveling. Yes, while our wardrobe can be filled with fashionable outfits, from tops to dresses, wearing them while traveling can put so much stress on us. No matter if your traveling is hours or days. And if we wear too simple outfits that strategy will not work either.
So now you must be in a dilemma!

If so, in that case, we will take you through some of the best travel outfit ideas that you can try. Read on!
Best Travel Outfit Ideas For Traveling!
So, when it comes to packing for any type of vacation, there are a lot of questions: What kind of weather might we expect? How many clothes do I truly require? Is it possible that I'm overpacking? And so forth!
While we can't anticipate if you need to pack 3 clothes for each day you'll be gone, we can assist you figure out what travel outfits would work best for you on your journey to your destination.
You'll want to be comfortable whether you're driving, flying, or taking another method of transportation. That may be enough! Alternatively, you may want to be comfortable while appearing fashionable. Below are some ideas for clothes for travel. Check them out!
7 Best Travel Clothes For Women
1. Crop Top and Leggings
For a comfortable and stylish travel outfit, consider pairing a crop top with leggings. Crop tops are trendy and can be easily layered with a jacket or cardigan if the weather gets cooler during your journey. Leggings offer flexibility and ease of movement, making them perfect for long flights or exploring new destinations on foot.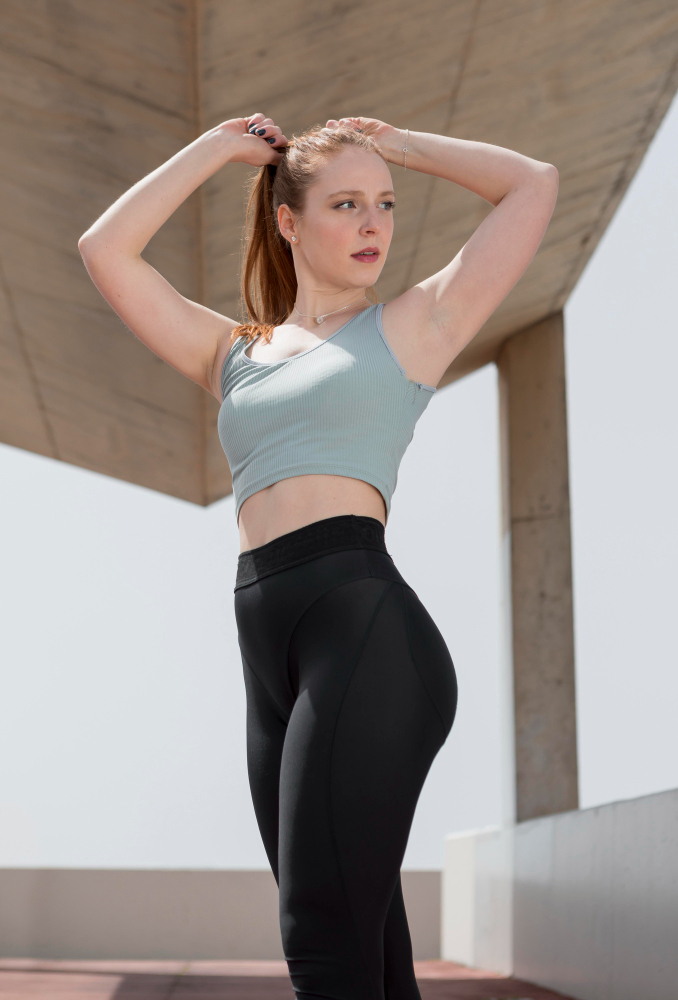 2. Biker Shorts
Biker shorts have become a popular fashion choice, and they are also practical for travel. These shorts provide comfort and support, making them ideal for active adventures or sightseeing. Pair them with a loose-fitting top or a cropped hoodie for a trendy and relaxed look. Although these are great if you ever have to wait in lines and sit in the terminal. In fact, you never know how cold the airport or plane will be. That's when a jumper or sweatshirt comes in useful!
3. White Pants
White pant is an easy way to upgrade your vacation outfit. (However, they are definitely ideal if you are not traveling with dirty children!). They can be dressed up or down depending on the occasion and offer a fresh and polished look. Opt for a lightweight and breathable fabric to stay comfortable throughout your journey. Pair them with a colorful blouse or a casual t-shirt for a chic ensemble.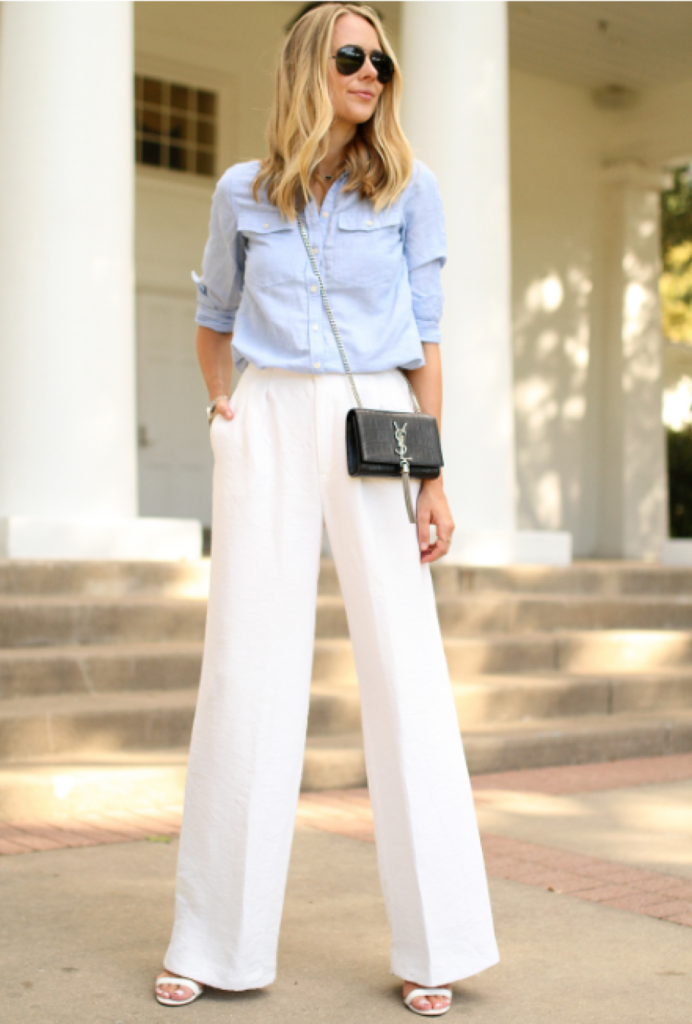 4. Graphic Tee
In case you want to upscale your look without being out of your comfort zone. A graphic tee is a fun and expressive choice for travel. It allows you to showcase your personal style while staying comfortable. Whether you choose a tee with a witty slogan, a favorite band's logo, or a unique design, it's a great way to add a touch of personality to your outfit. Pair it with jeans or shorts for a casual and effortless look. You can also add a leather jacket or denim jacket to your outfit for some warmth in the cold while traveling.
5. Shift Dresses
Shift dresses are a go-to option for easy and stylish travel attire. If you'll be hurrying to a meeting when the plane lands, you'll want something professional but also comfy. For the ultimate work casual appearance, pair a shift dress with a light sweater and flats or leather loafers. These dresses are loose-fitting and comfortable, making them perfect for long flights or road trips. Opt for a wrinkle-resistant fabric that can withstand hours of sitting or packing. Even when it comes to choosing an outfit for a date, a shift dress is a versatile and stylish choice that exudes elegance and confidence. It's simple yet sophisticated silhouette makes it suitable for various occasions, from casual coffee dates to romantic dinners.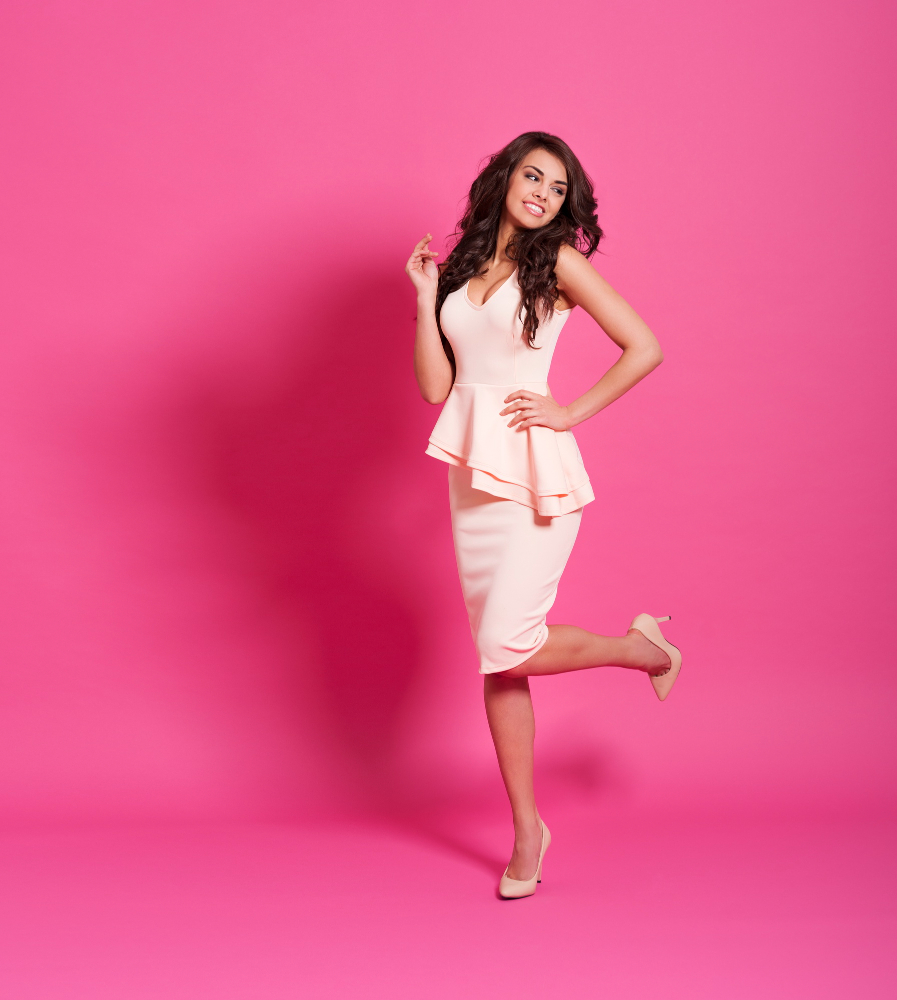 6. Midi Dress
You may have noticed the stylish women wearing midi dresses at the airport – and these dresses are so simple to wear! This is a great choice for travelers who want to look elegant and put together while on the go. These dresses usually fall below the knee, offering a modest yet fashionable look. Choose a lightweight and breathable fabric that allows for easy movement. Pair it with a statement belt and sandals for a polished ensemble.
7. Boho Cozy Outfits
Keep your style while being cozy! For a bohemian-inspired and cozy travel outfit, consider layering loose-fitting pieces in soft fabrics and earthy tones. Opt for flowy pants, oversized sweaters, or cardigans, and accessorize with scarves or hats to complete the boho look. This ensemble allows you to be stylish and comfortable while exploring new destinations or relaxing during your journey.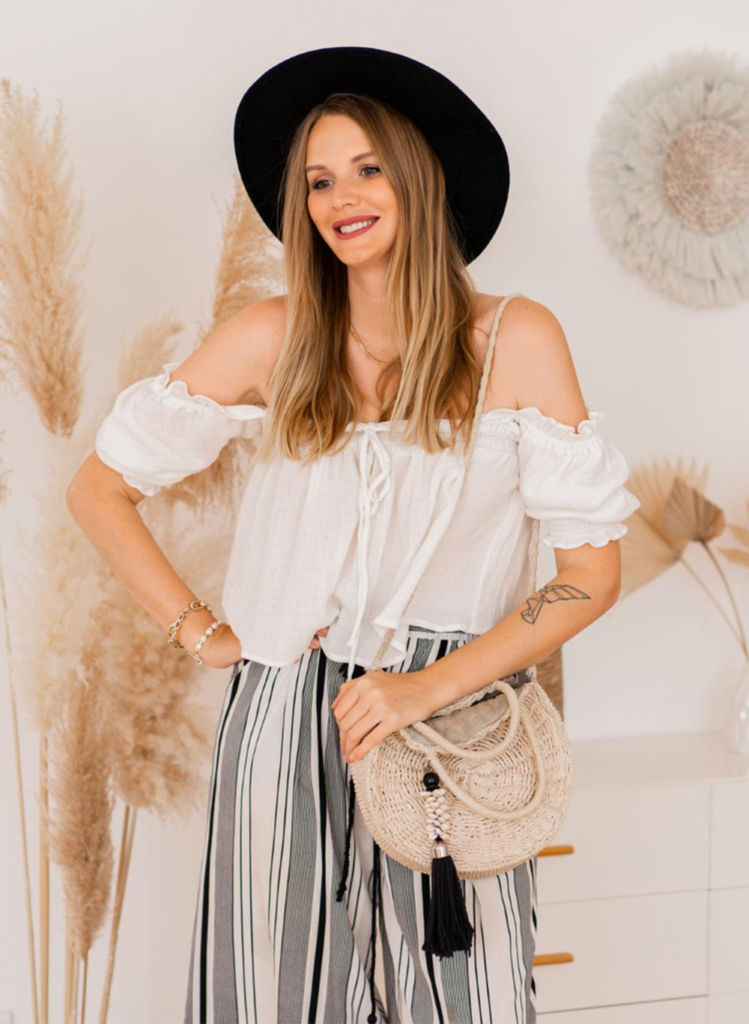 Some Additional Tips For Travel Outfit Ideas!
While looking for fashionable travel clothes, there are a few considerations one can work on. Below we mentioned them. Read on!
Choose Comfortable Clothing: You can go for breathable fabrics and loose-fitting clothes to ensure maximum comfort during your travels.


Layering Is Key: Pack versatile pieces that can be layered to adapt to different weather conditions and temperature changes.


Don't Forget About Footwear: Wear comfortable shoes suitable for walking and bring a spare pair for any specific activities or occasions.


Dress Appropriately for the Destination: Consider the local culture and customs when selecting your travel outfits to show respect and avoid any potential misunderstandings.


Pack a Travel-sized Umbrella or Raincoat: Be prepared for unexpected weather changes by carrying a compact rain gear option.


Opt for Wrinkle-Resistant Fabrics: Choose clothes that are less prone to wrinkling to maintain a neat and presentable appearance throughout your trip.


Don't Overpack: Stick to essential items and mix and match pieces to create different outfits, maximizing the versatility of your travel wardrobe.


Lastly, what we think is that the most important thing is to wear clothes that make you feel good while traveling, both in terms of comfort and appearance. Choose the best travel clothes for women we have mentioned above and if still you want more options, then use our tips and find the best trendy and comfortable travel clothes for you.