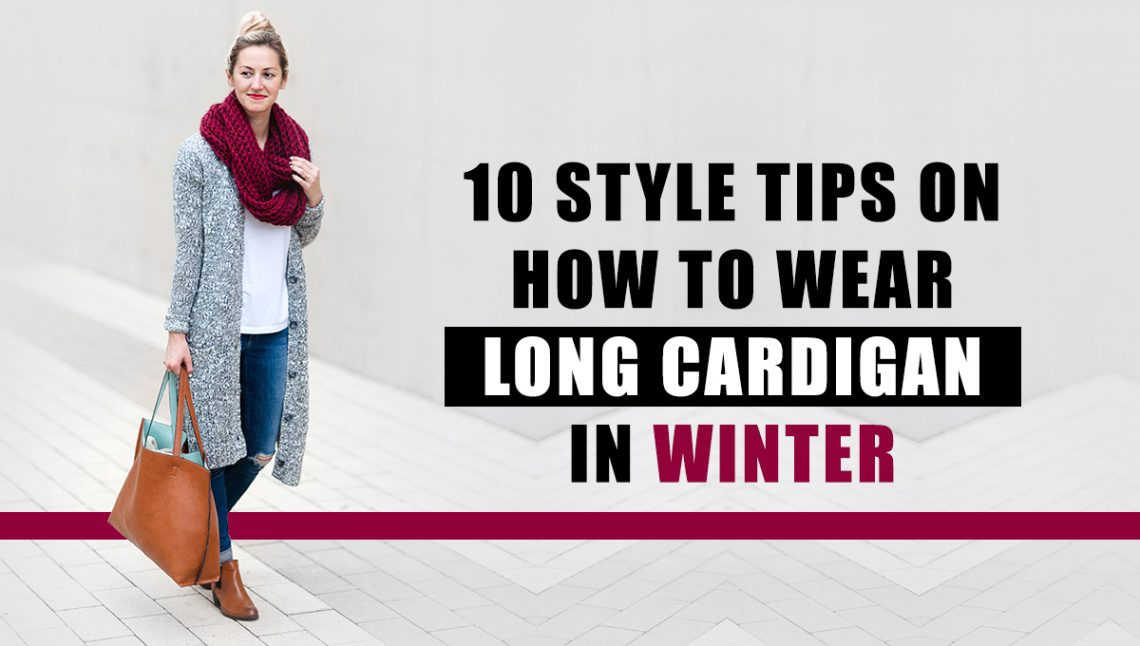 10 Style Tips on How to wear Long Cardigan in winter
Long cardigan in winter is one of the convenient and popular trends. If you're obsessed to team up long cardigan with sizzling outfit read out these 10 style tips.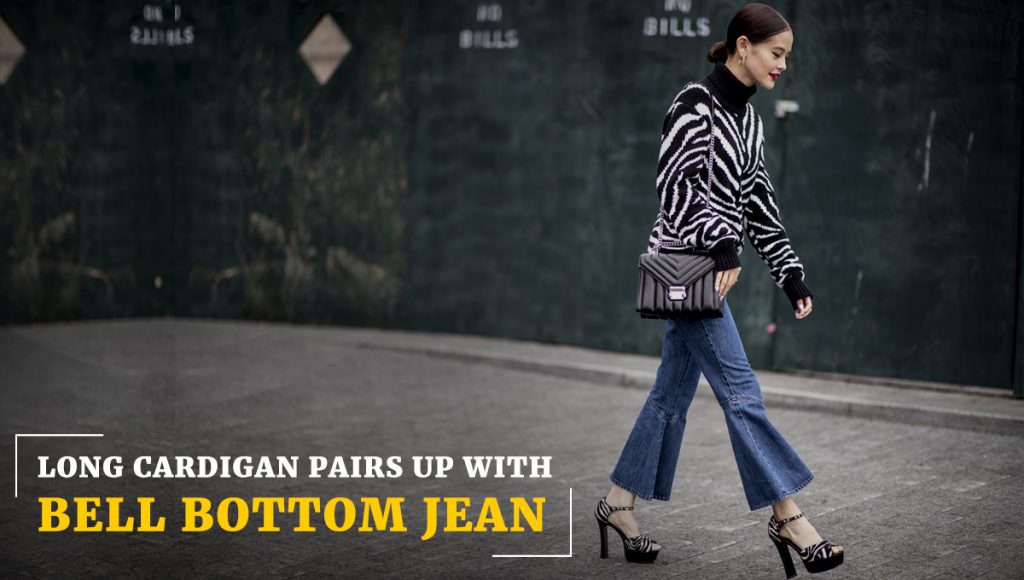 1. Long cardigan pairs up with bell bottom jean
Time flies and finally reaches to a challenge – your killing look throws a threat for all individuals. You might have experienced long cardigan sweater with skinny jeans many times but with flared denim, you can go to another level of style statement. These days, celebrities took to their social media to share their loose bottom style.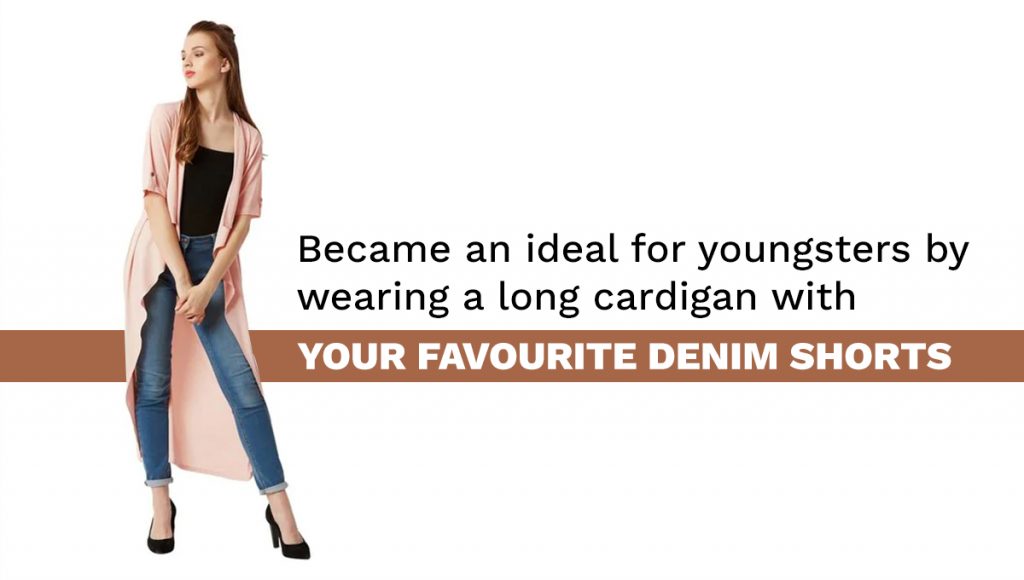 2. Became an ideal for youngsters by wearing a long cardigan with your favourite denim shorts
A perfect go-to look is ready when you wear a longish cardigan over your denim shorts and top. This Simple outfit Ideas is well suited with long gumboots.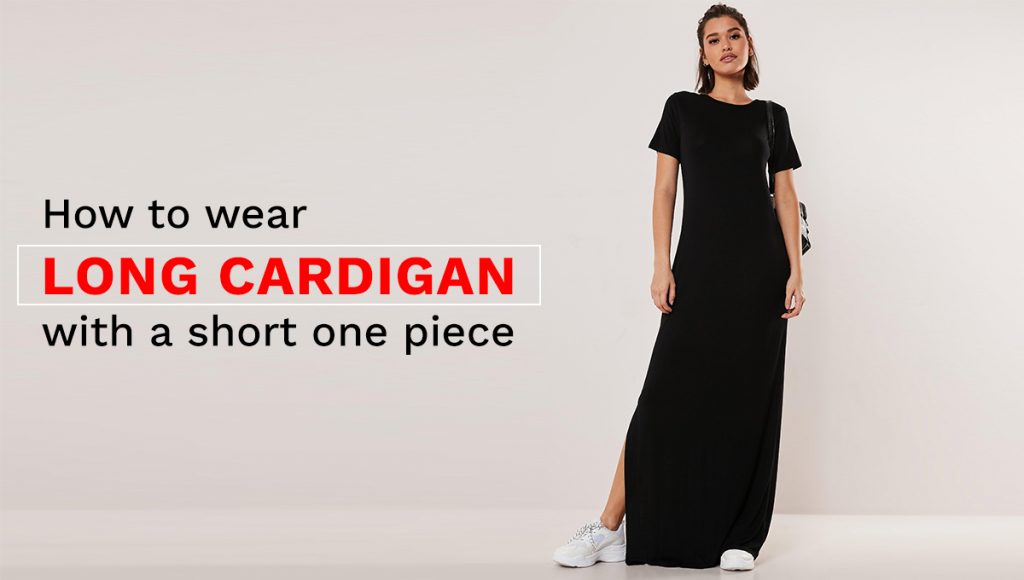 3. How to wear Long Cardigan with a short one piece
One piece dress is a girl's favourite outfit to wear, doesn't matter, its summer or winter. Women have the confidence to carry top level dress code – a lengthy sweater with a short dress with grace. Apart from this, there is also one method to make this style unmatchable and that is by adding a pair of branded shoes.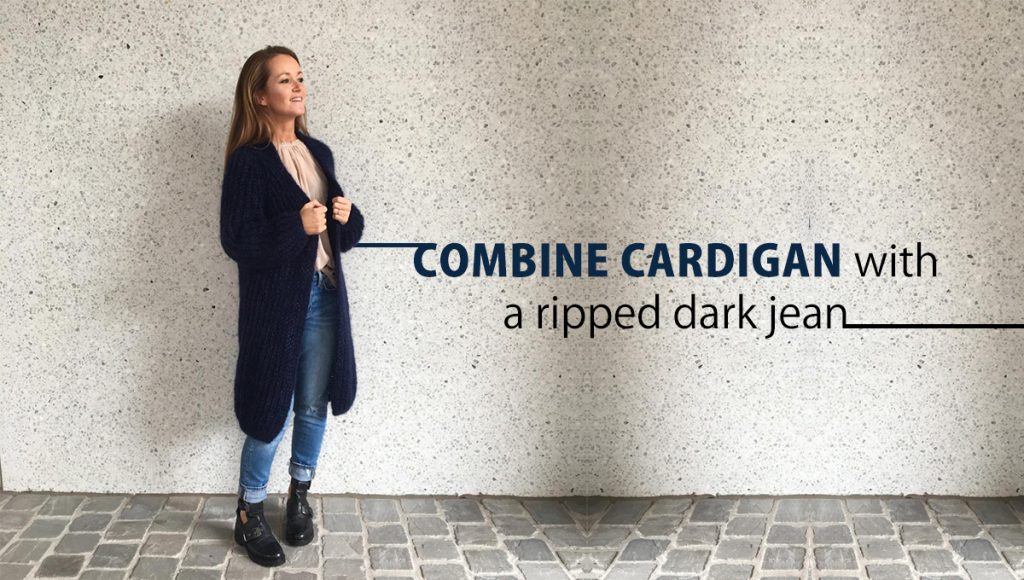 4.    Combine cardigan with a ripped dark jean
Ripped jean along with this long sweater can never go wrong, so, if you're wearing an outfit with well-defined ripped dark jean, it would add oomph to your look. With this style, you can wear printed heels and a hat over your head. You would love to click a selfie of yours in this model look.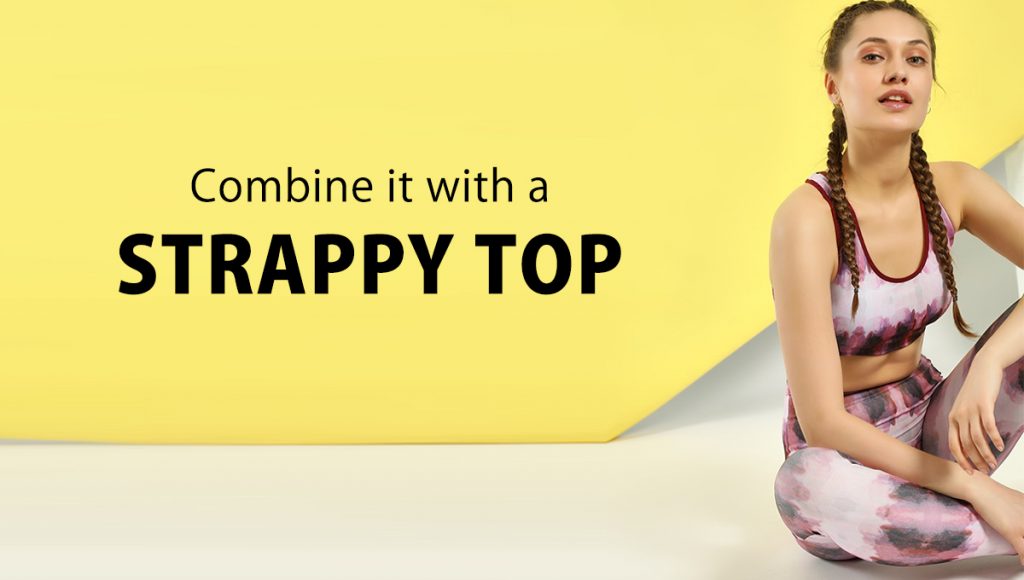 5.    Combine it with a strappy top
Women look beautiful in a strappy top and when they combine winter cardigan with these tops it means they lead to a new style. When one cardigan's shoulder goes off then it gives tempting look to your personality.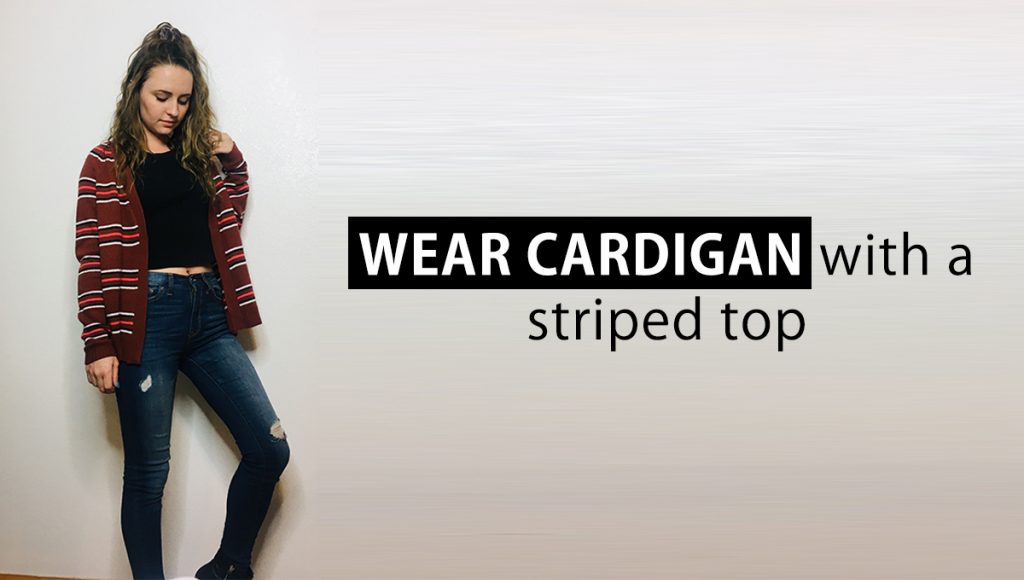 6.    Wear cardigan with a striped top
The striped top can be worn under long cardigan along with skinny jeans. During winters, open sandals are not easy to wear to match it with your style, so wear this outfit with a pair of boots. With this, you can hang a pendant to give yourself a five out of five stars rating.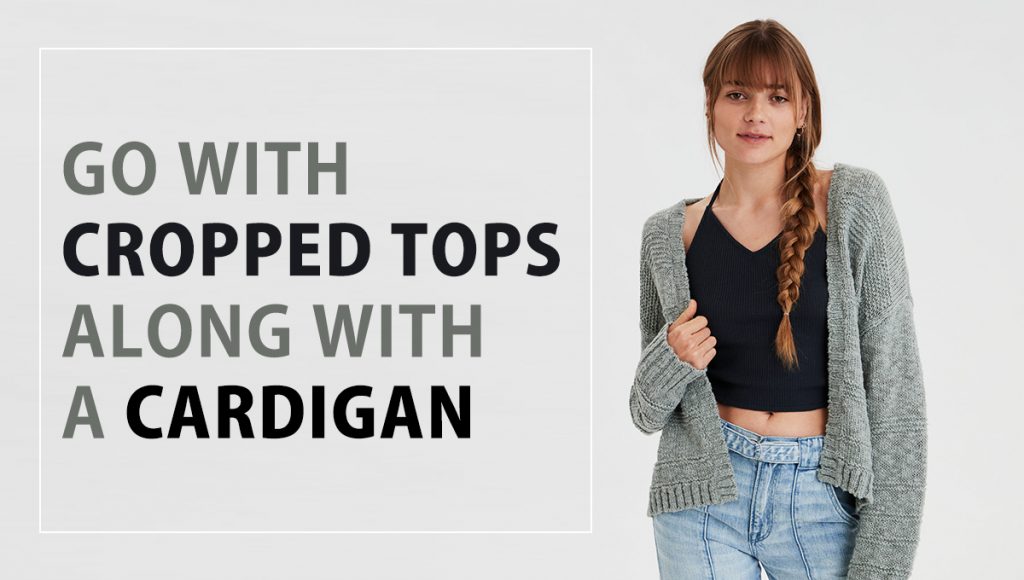 7.    Go with cropped tops along with a cardigan
In summer days, cropped tops give a classy look to your body but it goes on in winter season also. You can combine crop top with dark shaded denim and over a cropped tee, you can wear a cardigan. With this fashion look, you would love to blow the hotness in chilled weather.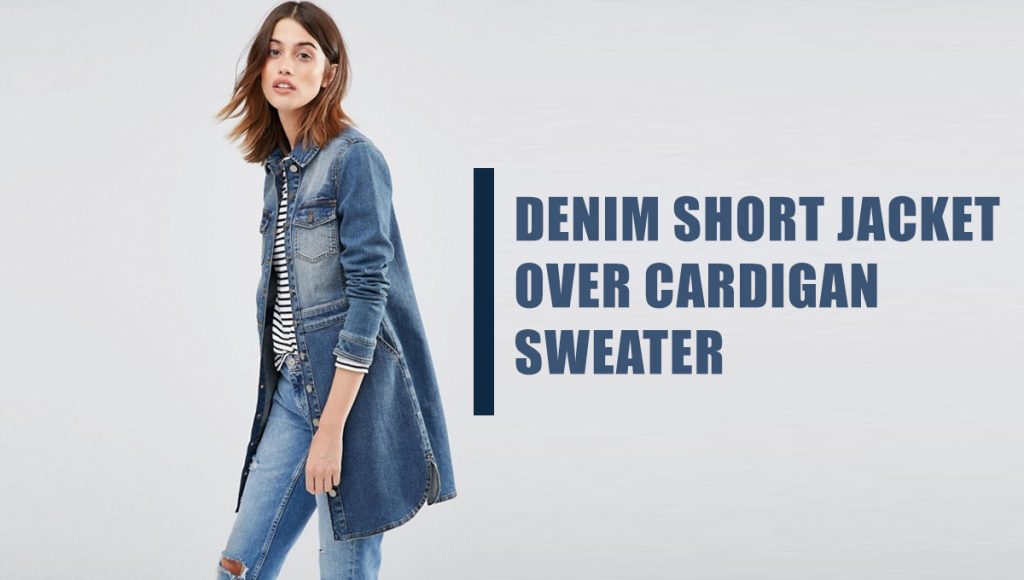 8.    Denim short jacket over cardigan sweater
A denim jacket is the most lovable style of all seasons. Create your own look by wearing a denim jacket over cardigan sweater. You can team up this with black jeggings. Carry black sling bag with this look, it makes you look cool and energetic.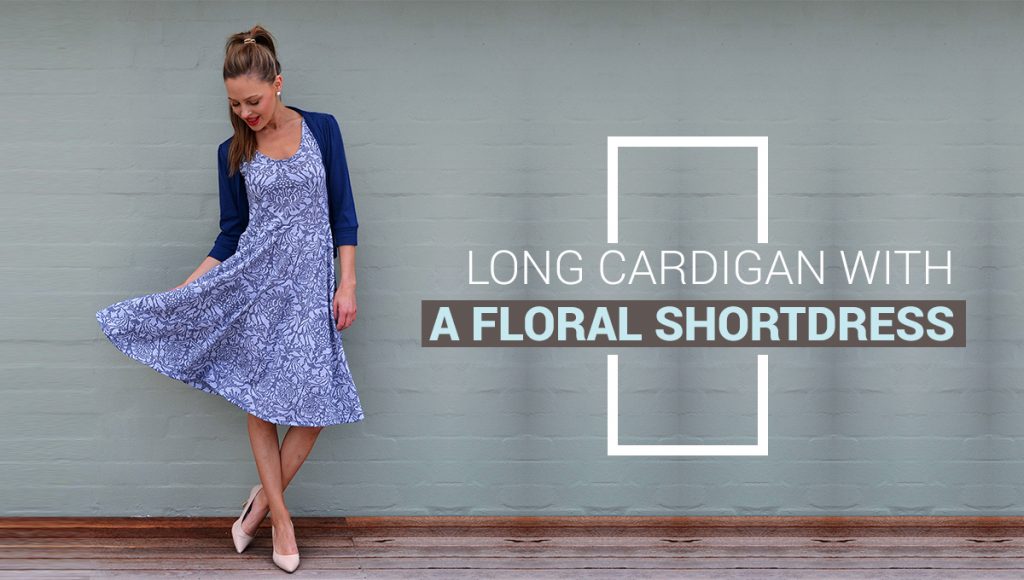 9.    Long cardigan with a floral short dress
Winter is a perfect combination of summer dresses with a long cardigan. Show your glamour in a floral dress with a long cardigan. It can be considered your indoor party outfit. No need to think of second time for this dress you can wear it with a classy pair of heels. Moreover, carry sling handbag of your choice.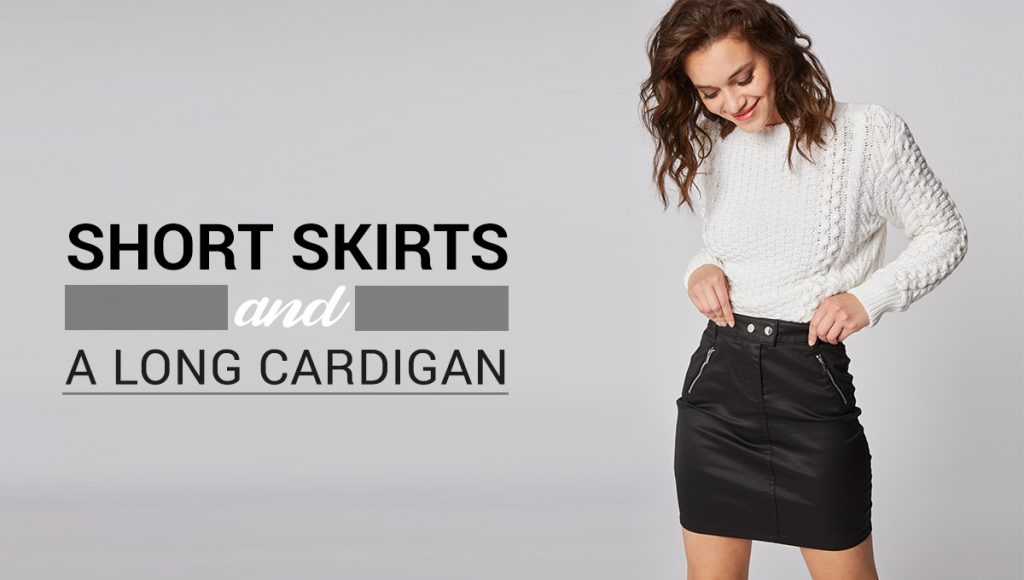 10.    Short skirts and a long cardigan
We can understand your love for short skirts. If you have a printed short skirt then attach it with a white shirt and over this, wear a colourful long cardigan. For public appearances, this is the best outfit.
You can go with any style but make sure your visitor get impressed with your stylish look and try to imitate you. In fact, women clothing can generate history for coming generations.